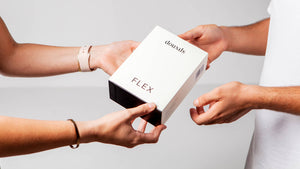 Eliminate bumps and
dark marks in 12 weeks
The mission.
Give millions of men the smoothest, freshest skin of their lives.
The Key to Clear Skin
BEAT acne, razor bumps, and dark marks at the source with a suite of skincare tools designed just for men.
Be the smoothest man in the room.
A breakthrough in men's skin care. The FLEX™ gives you noticeably, smooth, bump-free skin in 1 minute.
Set your self up for success.
To get refreshed, bump-free skin with FLEX™ you need the basics. The WAR™ Face Wash and PRIME™ Face Quench are a dynamic duo made to deep clean your face and hydrate your skin.
Seal in your new, smooth look.
Put ingrown hairs and acne to rest forever. This serum CRUSHES unexpected or stubborn breakouts in less than 36 hours.
Clear Acne, Razor Bumps, and Dark Marks in less than 12 weeks.
See how thousands of men are beating pesky skin issues with our products.
LEARN MORE