How 20,000 Men BEAT Ingrown Hairs, Razor Bumps, Acne, and Dark Marks in Less than 12 Weeks.
"This product is revolutionary"
"I can't believe I was using a rag to wash my face all these years. My acne has completely cleared up and dark marks have begun to fade."
- Chris S. (Website Review)
The FLEX™ Pro Vibrating Face Brush is a performance skincare tool that uses MOVE™ technology to get you in the best skin shape of your life.
Get Rid of Acne, Razor Bumps, and Dark Marks Naturally with One Simple Tool
Adult Acne
Don came to us with a serious dillma, adult acne. Most men think acne stops as a teenager but nearly 40% of adult men still suffer from acne. By using the FLEX™, Don cleared his acne in 90 days flat.
Razor Bumps
A common situation men who shave face; razor bumps. No matter what razor you use, razor bumps almost always appear. By using the FLEX™, Andrew cleared up his razor bumps in less than 14 days.
Dark Marks
Your skin is something you can't escape, nor would want to. While dark mark after dark mark can feel disappointing, Damon was able to clear his up over the span of 1 year with consistent use of the FLEX™.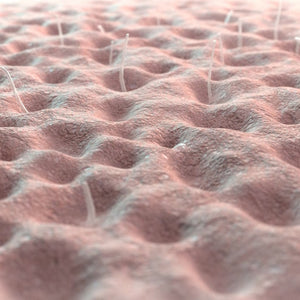 MECHANICAL VIBRATION EXFOLIATION
FLEX™'s method is backed by timeless science. Mechanical vibration exfoliation gently messages away excess oils, removes dead skin, and increases collagen production. Your hands don't stand a chance...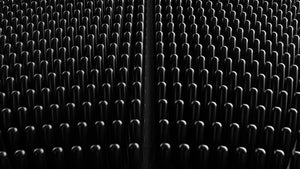 WATERPROOF SILICONE EXFOLIATING BRISTLES
Acne and razor bumps begin with pores clogged with excess oils and dead skin. FLEX™'s medical-grade silicone bristles deep cleanse pores and exfoliate your face without damaging your skin.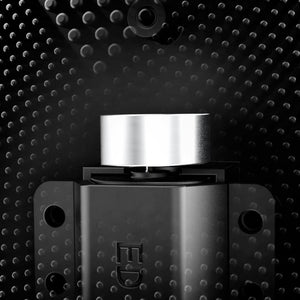 FIVE ADJUSTABLE VIBRATION FREQUENCIES
Heal dark marks naturally by buffing away dead skin and generating new skin cells. FLEX™'s vibrations increase collagen production to activate new skin growth instantly.
SELF - SANITIZING WIRELESS CHARGING CASE
Clean skin requires clean products. Enjoy peace of mind and simplicity with wireless charging and self-sanitization using FLEX™'s case. FLEX™ adds to your arsenal of tools to tackle the day.
90-Day Level Up Guarantee
If you don't get visibly clearer skin in 90 days, get a full refund with our Level Up Guarantee. As a double guarantee, after 90 days, send in a before and after video or photo and we'll give you $100 in store credit.
Clinical Studies
Caberlotto, E., Ruiz, L., Miller, Z., Poletti, M., & Tadlock, L. (2017). Effects of a skin-massaging device on the ex-vivo expression of human dermis proteins and in-vivo facial wrinkles. PloS one, 12(3), e0172624. 
Akridge, R. E., & Pilcher, K. A. (2006). Development of sonic technology for the daily cleansing of the skin. Journal of cosmetic dermatology, 5(2), 181–183.